2016 Poster and Recycled Art Contest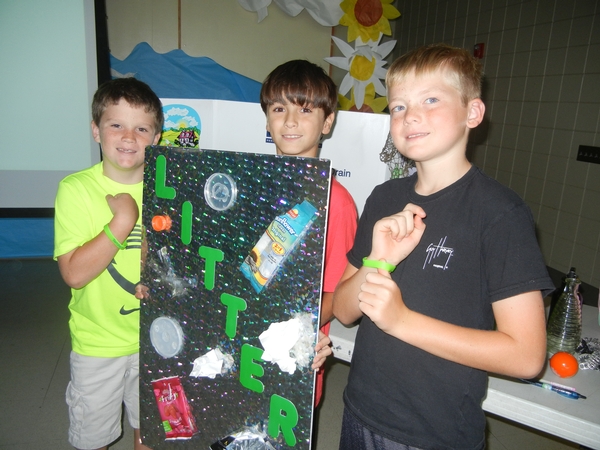 Happy 2016! I sincerely hope that your year is off to a wonderful start! January means it is time to begin planning the Alabama PALS Annual Poster and Recycled Art Contest! You read that right…we are changing the essay contest this year to a recycled art contest! Grades K-3 and 4-6 will still participate in the poster competition, and grades 7-12 now have the opportunity to make something cool, artistic or useful for our recycled art competition. The theme this year will be "LITTER IS ________________." The kids get to decide what they think of litter and use their imagination to create their poster or art around that theme.
Each school is to hold their own competition and send in ONLY the first place winner from each category at each school to the PALS office for statewide judging. The entries are due in the PALS office by Monday, May 9th, 2016, and sent to the PALS office at the following address: 340 N. Hull Street, Montgomery, AL 36104. Each entry submitted must have the following information listed on the back: Student's Name, Student's Address, Student/Parent Telephone Number, Student/Parent Email, Name of School & Point of Contact, Address of School, Telephone of School, Email of School/ Contact, and County of School. This information is extremely important, as it will allow us to properly notify and recognize each winner.
The PALS office will notify the winners and/or the county coordinators. Each of the winners will be recognized and presented with $250 for first place in each category and a plaque for second, third, and honorable mention. These awards will be presented at the Annual Governor's Awards Luncheon in November 2016.
Feel free to call or email me with any questions at (334) 263-7737 or Jamie@alpals.org. THANK YOU for your support of the Clean Campus Program, and GOOD LUCK with your contest!