Make plans now to join thousands of volunteers on September 16, 2023 and descend on beaches, lakes, and streams of Alabama to remove trash and debris — on land and under the water. Volunteers of all ages are welcome to help ALPALS and her partners form the largest one-day volunteer event in the state on behalf of clean oceans and waterways — Alabama's 36th Coastal Cleanup.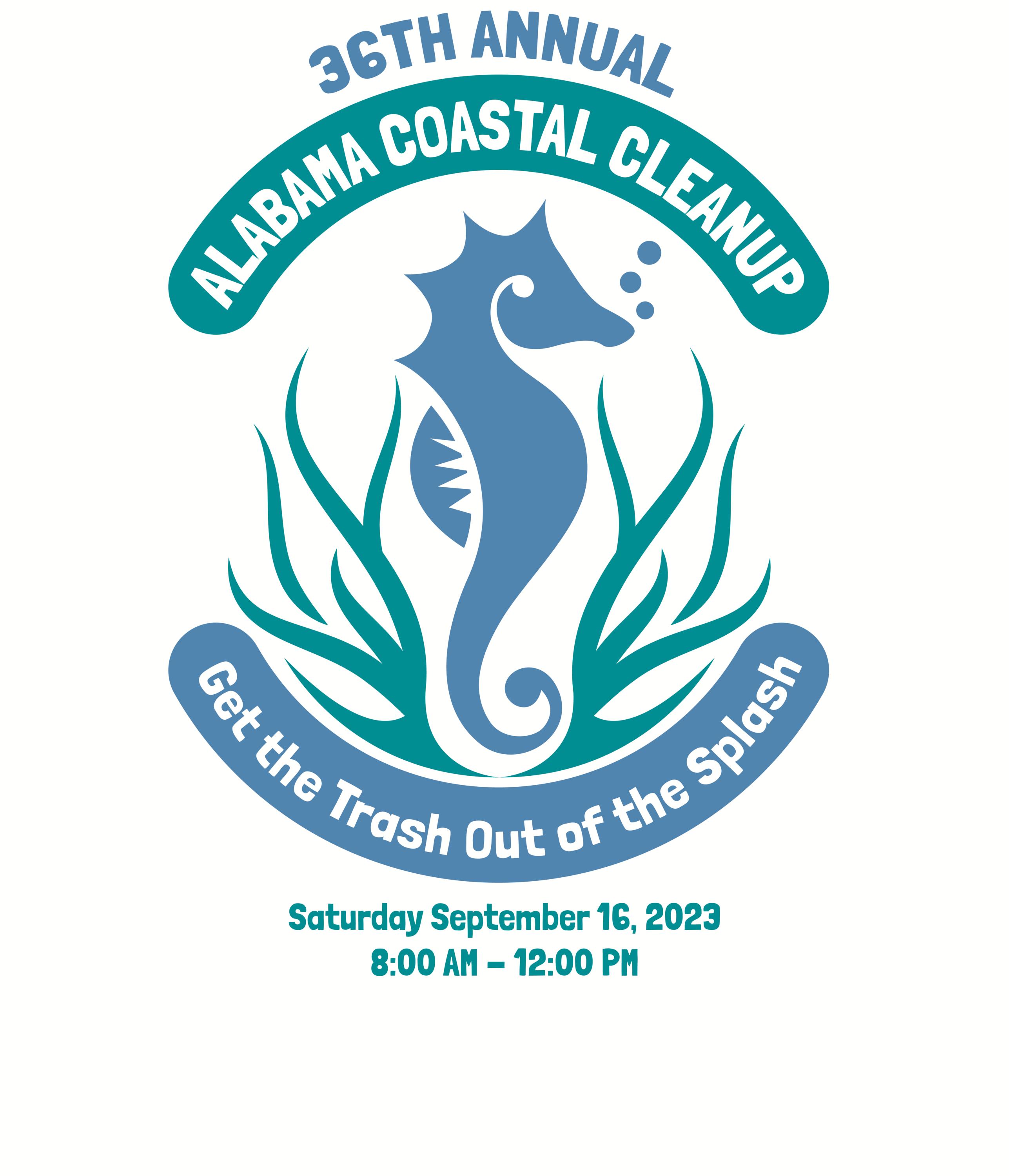 ---
Alabama People Against A Littered State (ALPALS) is a statewide organization dedicated to making our state more beautiful by sponsoring programs focused on cleaning up litter in Alabama's streets, streams, campuses, and coastlines.
Through education and annual anti-littering campaigns ALPALS has partnered with Alabama counties, cities, communities, schools, and other organizations to enhance the Alabama environment by preventing littering and picking up litter. Since 1987, Alabama PALS and our valued partners have created, maintained and implemented successful statewide litter prevention programs that have improved and beautified each and every corner of our great state.
As part of the caring community, ALPALS invites you, your county, municipality, civic group, volunteers, neighborhoods, schools, church groups and all groups and individuals to join in keeping Alabama beautiful. Preventing litter, participating in one or all of the many statewide programs offered through the PALS statewide organization, and becoming a member of ALPALS are all ways your group can make a difference. The strength and success of Alabama PALS comes through the support, dedication and involvement of our thousands of statewide volunteers, and we truly believe that there is nothing so special and dedicated as the "Heart of a Volunteer."
Follow us on Facebook to learn of sponsored events in your area and to discover what can be accomplished through your involvement.
Alabama Litter Laws
Littering is against the law. Alabama State Law allows a fine up to $3,000 and 100 hours of community service for a misdemeanor littering offense. Learn about Alabama Littering Laws and "Don't Drop it on Alabama."
When our members and sponsors donate to support PALS, they are investing in a cleaner environment, healthier communities and more vibrant economy.

Jeff Helms, ALPALS Board of Directors Chairman

It's our responsibility to protect the environment in every way we can. This includes serving as an example for young people and teaching them to properly dispose of trash, as well as being a model of volunteerism by lending a hand with clean-up efforts.

John Cooper, Director, Alabama Department of Transportation
News