MLK Jr. Day of Service Roadside Cleanup Project a Success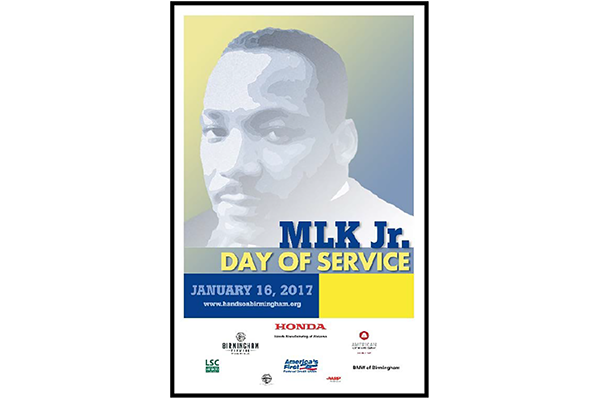 Project results:
355 people (volunteers, administrative and safety support) participated on the day of the event. (169 with Minor High School; 73 with Docena; 65 with McDonald Chapel; 48 with Edgewater B)
19.34 tons of material was picked up by volunteers and properly disposed of by the City of Adamsville and Jefferson county Roads and Transportation Department. (0.55 tons along Minor Parkway; 18.79 tons from Jefferson County communities of Docena, Edgewater B and McDonald Chapel)
Traffic control was provided by the City of Adamsville Police Department and the Jefferson County Sheriff's Office.
Volunteer resources / materials such as trash bags, gloves, trash grabbers, safety t-shirts, back packs, rakes, event shirts, water, snacks, and volunteer lunches were provided by the following: Adamsville Forestdale Lions Club, Alabama PALS, Hands on Birmingham, Jefferson County Department of Health, Jefferson County Stormwater Program, Lottie Green Ministries, St. John's Baptist Church, and Village Creek Human and Environmental Justice Society.
2 local television stations (WBRC Fox 6 News and ABC 33/40) ran stories about the Hands on Birmingham MLK Day of Service roadside cleanup projects that took place along Minor Parkway and in the Jefferson County community of Docena.
Read the full report, complete with pictures!